2022 Spring Healthcare Ventures Faculty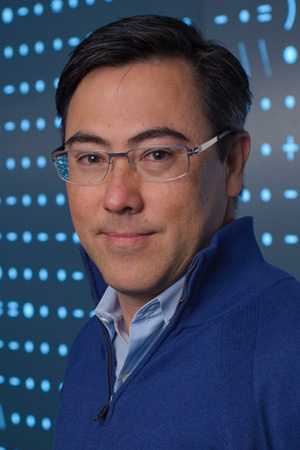 Zen Chu
Faculty Director, MIT's Hacking Medicine Initiative

Senior Lecturer in Healthcare Innovation for both the MIT Sloan School of Management and Harvard-MIT Health Sciences & Technology program
In partnership with Professors Martha Gray and Bill Aulet, Zen created and directs HST.978 MIT Healthcare Ventures, a graduate course that teaches entrepreneurship, business models, and venture creation around technology that can transform healthcare. Zen actively consults companies in pharma, health tech, and healthcare systems struggling to adapt to global digital healthcare transformation and emerging markets.
As managing director of Accelerated Medical Ventures, Zen specializes in building early-stage medical technology and healthcare service companies, usually serving as cofounder and first investor. AMV's portfolio spans Boston, Silicon Valley, and China, including PillPack.com, Call9.com, Figure1.com, NuRx.com, 3D-Matrix Medical [JASDAQ: 7777], Sofi.com, Curoverse Genomics (acq Veritas Genomics), BitGym.com, DirectDermatology.com, and a few companies still in stealth mode.
Alongside MIT professors Shuguang Zhang, Alex Rich, Alan Grodzinsky, and Bob Langer, Zen cofounded and served as ceo for 3D-Matrix Medical Inc., a venture-backed MIT regenerative medicine company with a successful IPO in 2011. 3D-Matrix has wound-healing and drug-delivery products on the market outside of the US and multiple human clinical trials in process.
He has managed and led new ventures for Harvard Medical School, Harvard's Wyss Institute for Bioengineering, NetVentures, and Hewlett-Packard. Zen earned a BS in biomedical/electrical engineering from Southern Methodist University and an MBA from Yale University. He is married to Katie Rae, a serial entreprenuer and CEO of MIT's Engine Fund. They are raising three aspiring entrepreneurs in Brookline, MA.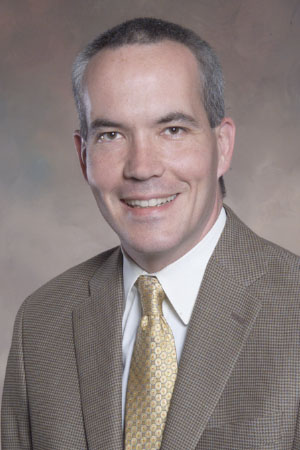 Mike Dempsey
Entrepreneur in Residence at CIMIT
Mike Dempsey has been working in the field of medical devices for more than 30 years; during this time, he has invented or led products that have treated over twelve million people. Mike holds over a dozen patents on various medical devices. Mike has founded and led three successful medical device companies. Mike is the Entrepreneur in Residence at the Center for the Integration of Medicine and Innovative Technology (CIMIT), the Director of the CIMIT Accelerator Program, the Co-Executive Director of the Center for Biomedical and Interventional Technology (CBIT) at Yale University, and a lecturer at MIT. Mike's primary responsibilities in these academic settings are to lead academic innovators through the commercialization journey and to teach students the fundamentals of building medical companies. At CIMIT and Yale, Mike leads a team of highly experienced med-tech executives who join the academic team with up to a full-time commitment and for as long as two years, effectively acting as an interim CEO. This intensive, practical, and focused approach to facilitating the academic-to-commercial transition has led to a commercialization success rate of 42% and an average time to commercialize of 18 months. Mike was also the PI on several NIH SBIR grants, a frequent grant reviewer, and has received a special citation from the Commissioner of the FDA for "exceptional initiative and leadership to protect the public health." In addition to his health-tech experience, Mike is also the Founder and CEO of a non-profit called Clyde & Rose that provides "pay what you can" home maintenance services for people of limited physical or economic means.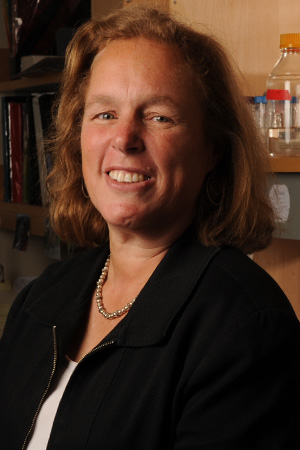 Martha Gray, PhD
J. W. Kieckhefer Professor of Health Sciences and Technology, Massachusetts Institute of Technology
Professor of Electrical Engineering and Computer Science, Massachusetts Institute of Technology
Director, MIT linQ
Martha Gray, PhD, has a multifaceted career in which she has built programs to drive biomedical technology innovation, conducted research to better understand and prevent osteoarthritis, led a preeminent academic unit, and served the profession through work with organizations and institutions. Trained in computer science and electrical and biomedical engineering, and serving as an MIT faculty for three decades, she has held numerous leadership positions. For 13+ years, she directed the Harvard-MIT Division of Health Sciences and Technology (HST), an academic unit with multiple research and training programs for careers in medicine, business, and research. Dr. Gray currently directs MIT linQ which operates several multi-institutional ventures focus on accelerating and deepening early-career researchers' potential for impact. Over the course of these efforts, she and her team have established a principled methodology for needs identification and opportunity development, and an organizational model that fosters a vibrant multi-stakeholder community necessary for sustained local and global impact.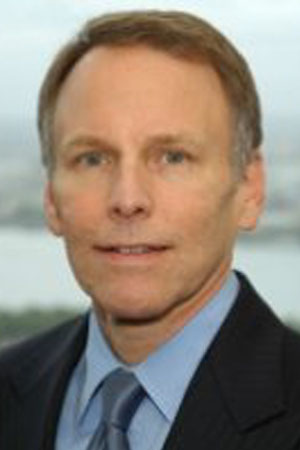 Arthur Hiller
CEO, commercial strategy consultant, and business advisor to companies in the life sciences
Arthur Hiller is a Boston-based biopharma executive currently serving as CEO at Amasa Therapeutics, a biopharmaceutical company focused on the development of novel, stem cell-based, targeted biological therapeutics to treat cancer patients, and Chief Business Officer at Nuritas, a global leader in applying artificial intelligence to discover and synthesize new drugs based on naturally-occurring bioactive peptides. His career spans more than 35 years of experience across a wide range of functional areas and sectors of the life sciences and healthcare technology industry, including senior leadership roles in setting strategy, building Commercial Operations, launching products, new product development, sales management, and corporate development. Over the last decade, he has been CEO of two early stage companies in the areas of drug discovery and cardiovascular medical devices, and Chief Business Officer of an emerging digital health technology company. Earlier in his career, he held executive positions in general management, marketing, sales, sales management, and business development at Millennium Pharmaceuticals, Inc., Merck and Co, and two other large, multinational pharmaceutical companies. He also served as Senior Vice President, Business Development for Merck-Medco Managed Care, where he focused his efforts on the conceptualization and execution of numerous alliances with pharmaceutical manufacturers to support and expand Merck-Medco disease management programs. Arthur holds a Bachelor's Degree in journalism from Northwestern University and a Master's Degree in Business Policy from Columbia University, serves in Advisory Board and mentoring capacities for a wide range of start-up and early stage companies in the Boston area.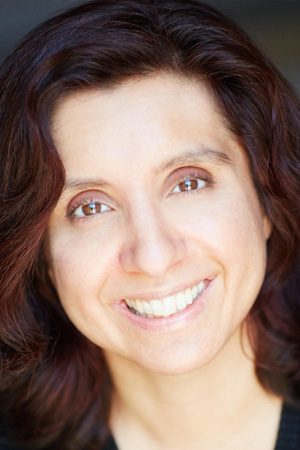 Ayesha Khalid, MD
Ear, Nose and Throat (ENT) surgeon at Harvard Medical School
Dr. Khalid is an Ear, Nose and Throat (ENT) surgeon at Harvard Medical School with over 10 years of experience in the healthcare industry. She is an endoscopic sinus surgeon and performed cutting edge basic science research at the University of Pennsylvania. She worked to set up the satellite practice for The Massachusetts Eye and Ear Infirmary at Emerson Hospital in Concord, Massachusetts. Recently, she completed a fulltime mid-career MBA in Global Leadership and Innovation from the MIT Sloan School of Management.
She has combined her medical expertise and innovation experience to apply a systems thinking approach to solving healthcare problems as shown in her TedX talk. Dr. Khalid joined MIT Hacking Medicine and has been helping to promote disruptive thinking in healthcare through organized events in Doha, Qatar, BIO 2014 and MIT. Dr. Khalid has consulted for various healthcare companies and serves as Clinical Director for the Yale School of Medicine Center for Biomedical Innovation. She is currently co-teaching Creating Healthcare and Life Sciences Ventures with Dr. Loose at the Yale School of Management.
She is passionate about healthcare entrepreneurship and has served as head of business development for a digital health startup, Doctella, a home-based patient engagement and remote care automation platform, which was recently acquired by Masimo.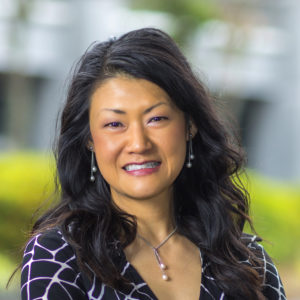 Alice Pomponio, MPP
Managing Director, American Cancer Society BrightEdge
Alice Pomponio is Managing Director of BrightEdge, the American Cancer Society's philanthropic venture impact fund
. Alice brings more than 25 years of experience in life sciences and public policy
coupled with her passion for the American Cancer Society's lifesaving mission as a patient advocate and volunteer leader. She is an expert in rare disease and precision oncology, disruptive technology adoption, and companion diagnostic/therapeutic co-development strategies with an eye toward value-based care. Prior to ACS BrightEdge she was an advisor at Red Sky Partners LLC and the founder and managing director of Accendo. At Red Sky Partners, Alice advised high-growth life sciences and health tech companies on go-to-market and product value strategies. In 2018, she founded Accendo to accelerate entrepreneurial consumer-facing approaches to patient access and affordability of quality care. She previously held strategy and operational leadership roles at Radius Health, AstraZeneca, and Sanofi Genzyme, where she launched multiple US and global specialty products and championed orphan drug and health equity initiatives across the globe. Her public sector experience spans innovation, trade, and healthcare policy through roles in the UK Government and US Office of Management and Budget.
Alice holds a Master of Public Policy from Harvard University and a Bachelor of Science in Biology from MIT. She serves on the boards of Massachusetts Biotechnology Council, MassEcon, and PhagePro Inc. Additionally, she teaches entrepreneurship as a faculty member of Harvard-MIT HST Sloan Healthcare Ventures and MIT Catalyst where she focuses on patient-centric impact innovation.